Ahmedabad:We all know that the Last few years have been a tough experience of life due to the Covid Pandemic. The options for us were very clear. Either to hide inside our houses to safeguard ourselves from the dreaded, invisible virus or to get yourself vaccinated first and then serve the community , save humanity and help all to fight this virus physically, socially and even mentally.
Thanks to the Philosophy and Community driven values of Corporate brands like AGIL, Kinetiq, Vedin & Shishu Ranjan & Freedom – "ME & SHE" – A Women Entrepreneur oriented community platform was able to conceptualize NAARITVA as a platform to recognize and honour these brave ladies who chose to tread on the difficult path.
Naaritva saw the presence of eminent personalities like Young Corporate honco Mr. Abhimanyu Goswami, The First ever First Lady of Ahmedabad – Ex Mayor Smt. Bhavnaben Dave and power packed vibrant speaker Mrs. Vishakha Shah of Venus Logistics who shared their thoughts and well wishes with the audience. The Corporate brands shared their presentations on the challenges and experiences they overcame during the covid.
In the presence of Organizer Mr. Paresh Dave and Master of Ceremony – Mr. Subhojit Sen, 15 distinguished ladies were honoured for their significant contributions to the community in the field of Create, Connect, Communicate, Contribute and Care. Some notable names amongst the same were Mrs. Saomyaa Chaturvedi, Mrs. Dixa Pandit , Mrs. Dimisha Pitolawala , Mrs Charanpreet Pathak , Mrs. Hetal Amin, Mrs Monali Mehta , Mrs. Bhumika Modi, Mr Amit Bhatnagar Managing Director of Vedin.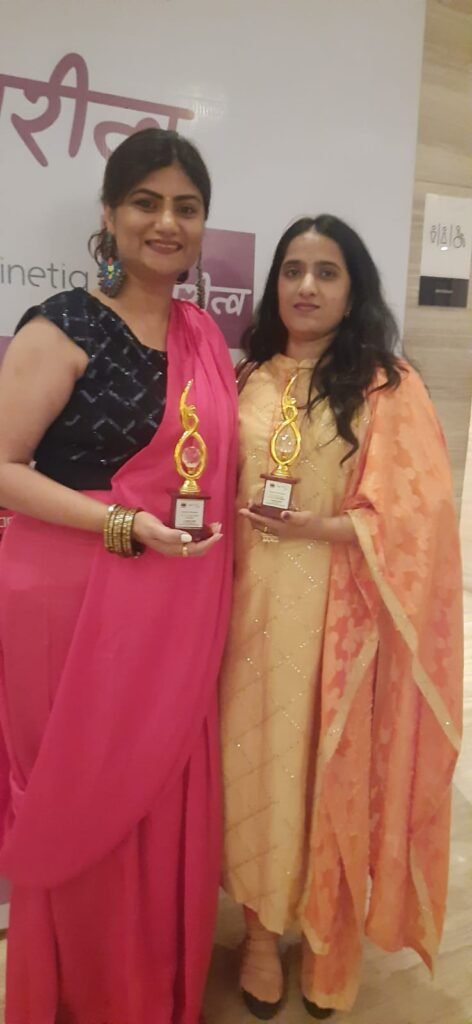 The Program which was organized at Hotel Novotel on 25th September evening saw the presence of around 125 eminent dignitaries of the society who applauded for the brave hearted approach of each one of these ladies in these tough pandemic times.
Hits: 105